The Obverse Box was conceived by a small team of creative designers and engineers, each contributing a unique perspective to the project. This blog will be used to highlight each of these people over the coming weeks, and for this weeks post I spoke with Mark Wisniowski, who started working with us very early on to imagine what the projector's outer case could be.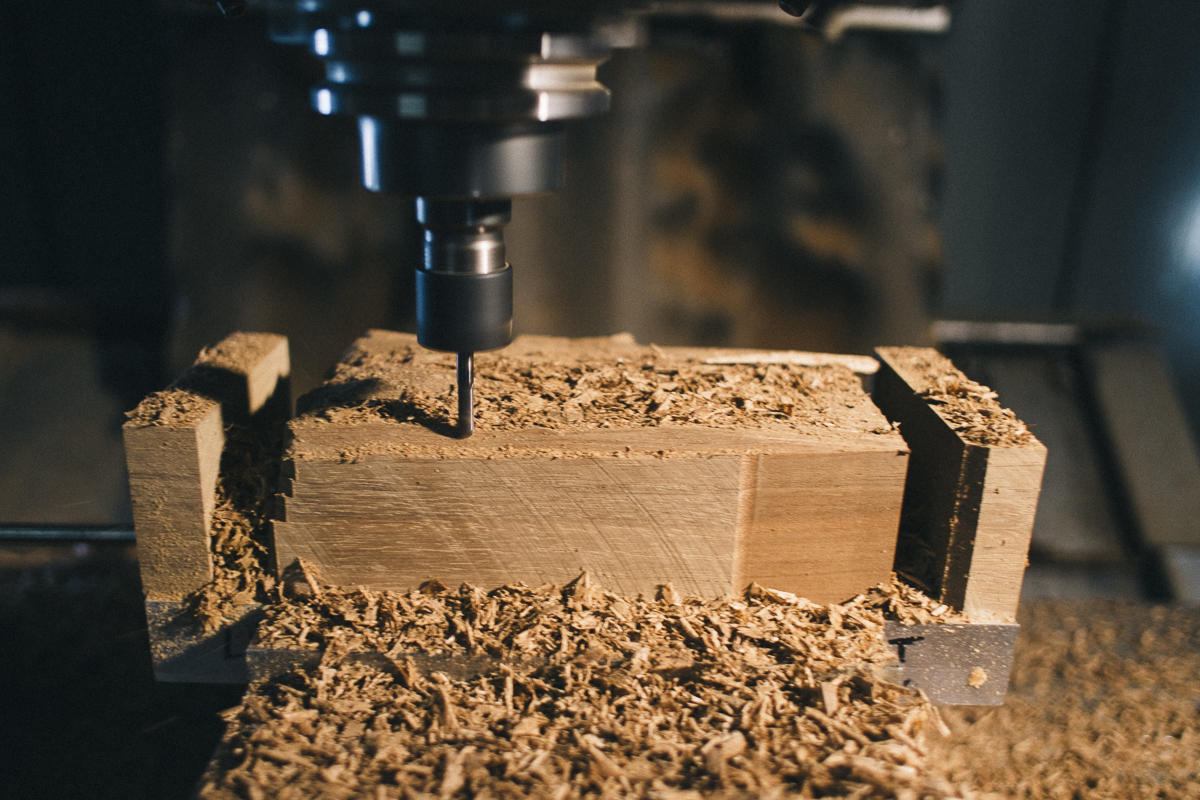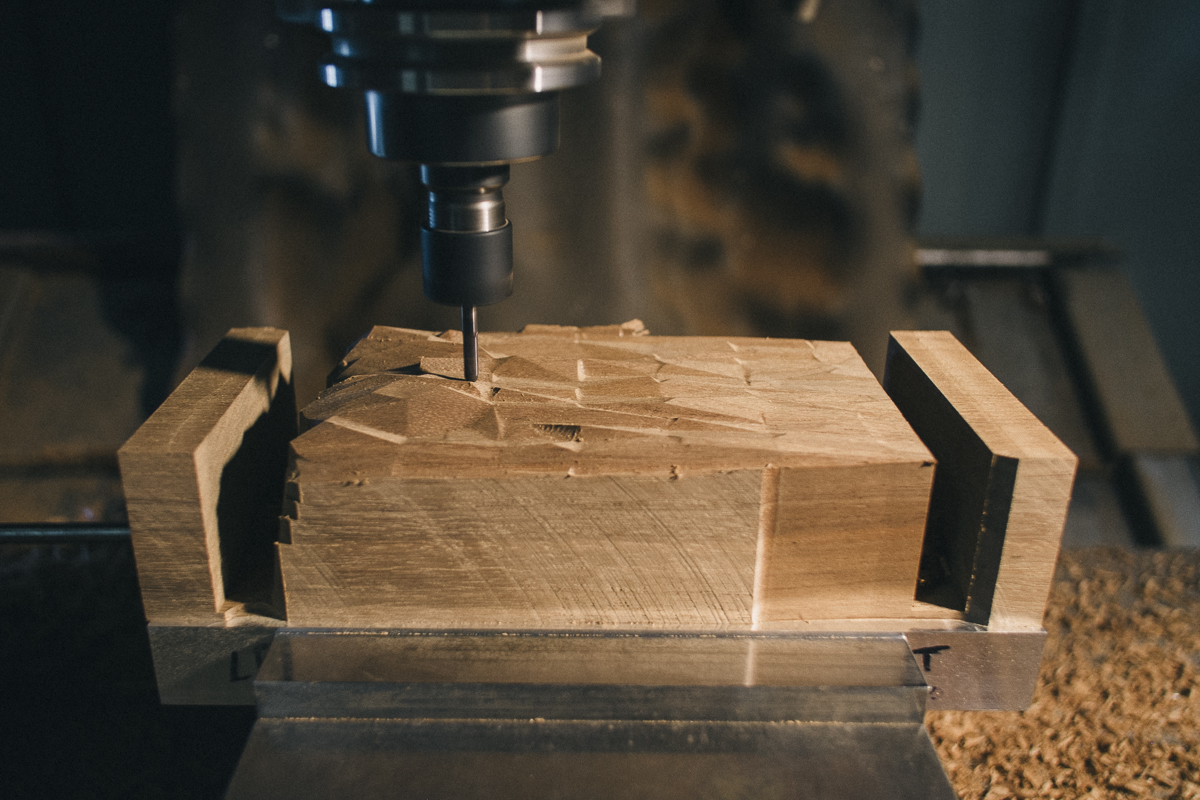 What is your background in design? Have you made physical objects before? How did you approach the process if not?

My background in design goes way back to childhood. My father is a mechanical/electronic engineer. When something broke at home or the family car died, he would instinctively assess the situation and fix it. If a part wasn't available to purchase, he would custom make it. That methodology stuck with me and I assumed there was no other way to problem solve in this world. I've attended trade schools for engineering but became quickly uninterested with the traditional process. I left college to self-study web, design, technical illustration, and most importantly, 3D / CGI VFX design.
I have made too many physical objects to list here, but some of my favourites are customizable shape- shifting laser lights shows, 360 automated panoramic video filming rigs, camera dollies, steadicams, cafe motorcycles and recently, the Obverse Box.
How did you translate some of the themes from "1979" into a physical object? Specifically the themes of memory, time-capsules, nostalgia, etc.
Deru shared his mood-board visuals via Pintrest. Geometric patterns, shapes, and other complex visual items were used to spark the ideation phase of this project. The themes of "time-capsule" and "nostalgia" resonated with me for a while so I've decided to craft this object out of wood. Wood has history, age, it's imperfect, it's the most honest material to use for this project.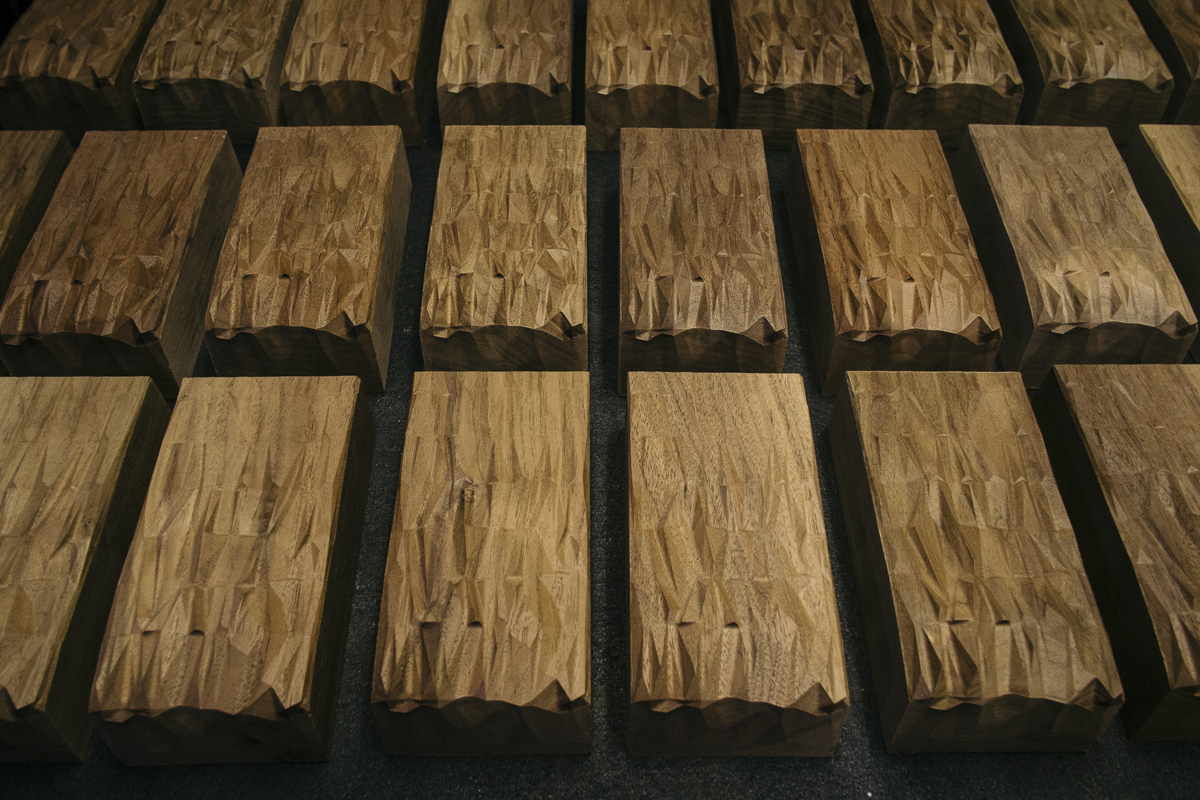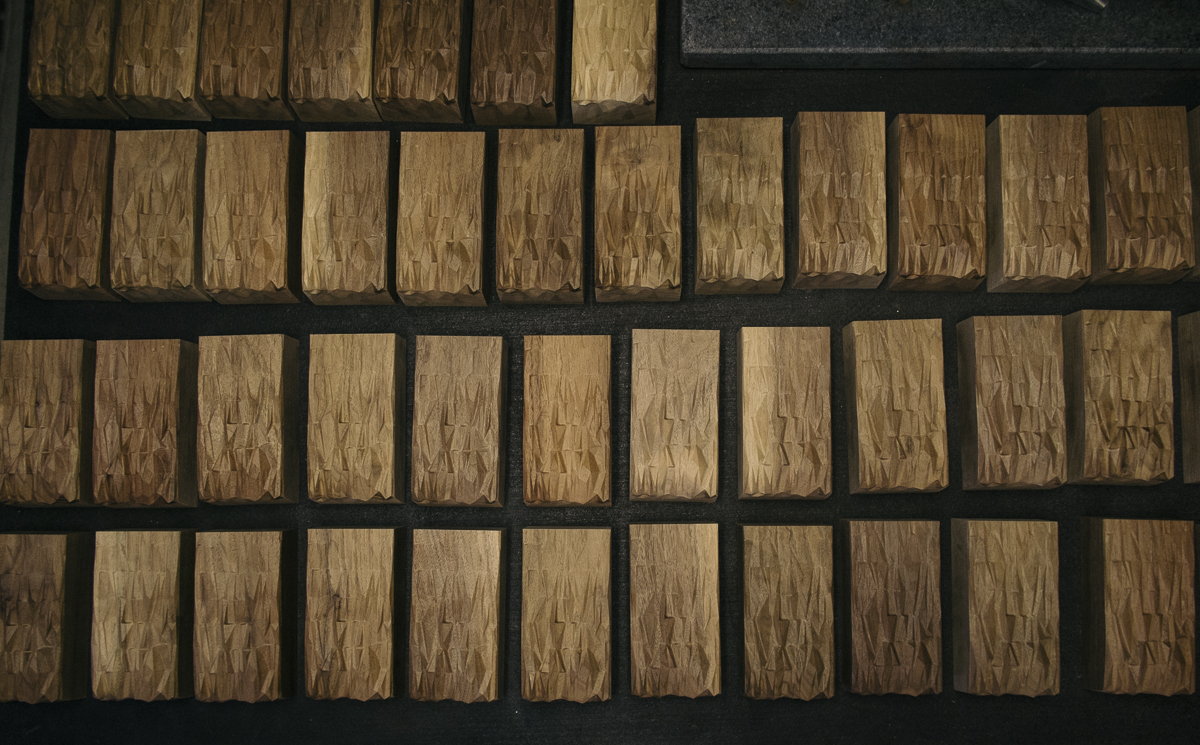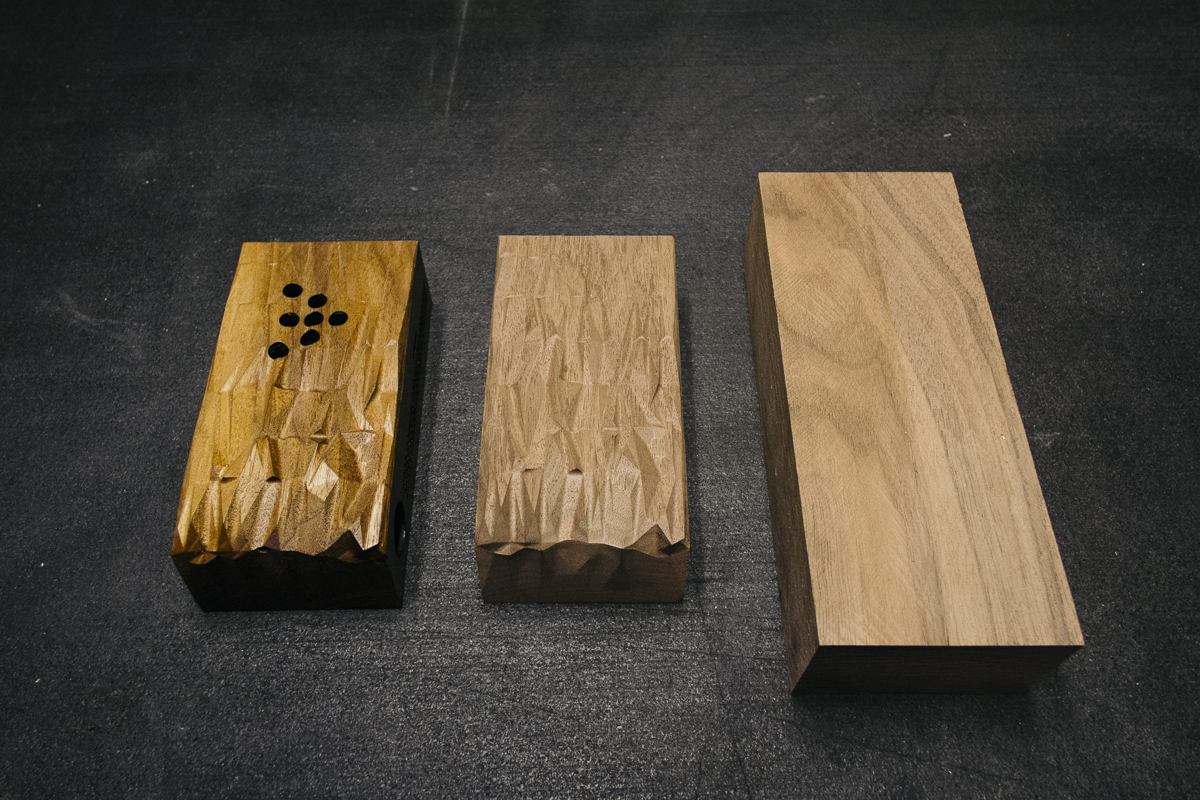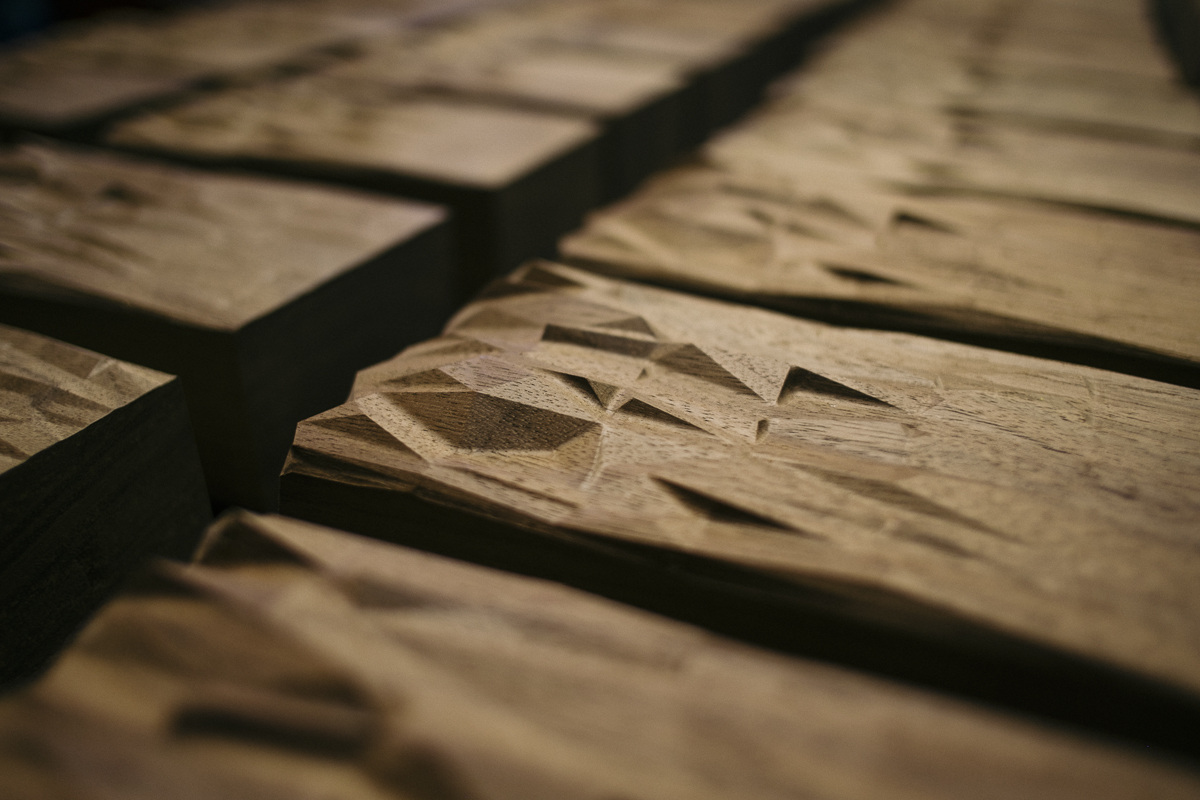 Is there anything in particular that you'd like people to know about the finished product, or the design process in general?
The Obverse box is meant to be a portable work of art that travels with it's owner. Explore and use different surfaces to view its contents. Try things like the side of a building, up in the sky during foggy nights, smoke over a campfire, etc.
It's impossible to not be inspired and creatively charged when working with Deru and Effixx on this collaborative project. The entire concept of this album has numerous intricate layers and I feel honored to be a small part of it.